welcome to the dark side.
this compendium is an essential addition for any MOONCAT who perpetually flirts with their inner darkness. with five moody cremes, each as ~dark as your soul~, this set will light an infernal flame in your heart and carve out an eternal place in your lacquer rotation.
the DARK ARTS 101 SET set includes EMO FOR LIFE, a one-coat black creme lacquer, INTO THE ABYSS, a deep midnight creme lacquer, POISON IVY, a rich forest creme lacquer, FROM THE ASHES, a sultry oxblood creme lacquer, and QUEEN OF CHAOS, a regal amethyst creme lacquer.
application: a real smooth operator. while this creamy lacquer may dry smooth on its own, we still recommend applying our MATTE MADE IN HELL or SPEED DEMON TOP COAT for a long-lasting finish.
storage: think of mooncat nail lacquers like vampires. they feel most at home in cool, dark places. store them accordingly to keep them looking and applying their best. lacquer exposed to too much heat or sunlight may change in color or consistency over time...and just have generally bad vibes.
size: 12ml
MORE THAN JUST CUTE AF
highly pigmented, long lasting shades that're always made in the USA
totally vegan & cruelty free,
forever and always
colors like you've never seen before
Customer Reviews
Write a Review
Ask a Question
Love it!
I love these colors so much! These colors are beautiful and rich!
03/03/2022
Ashley F.

United States
Saturated Color!
I love these polishes for their rich color and gorgeous coverage.
02/16/2022
Isaiah

United States
Oh Woww
The coverage A+. Doesn't have that typical "nail polish smell". And don't even get me started on the dry time it doesn't take too long but just the right amount to where you paint them and go, overall I'm In Absolute Love With Mooncat Nail Polish's & I'll Continue To By More.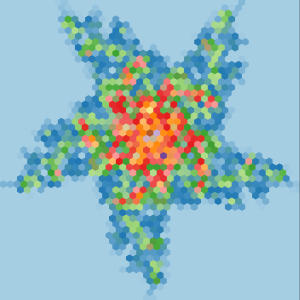 C
02/06/2022
C.

United States
The best dark creme set
These are my favorite dark colored crème polishes, they apply very easily and most of them are opaque in one coat on my nails. Queen of Chaos is the only one that usually needs 2 coats. They're simultaneously dark and also rich colors which are very versatile, all of them could go well with most of my wardrobe, so I find I end up using them all the time over the last few months.
02/06/2022
Fran S.

United States
Rich pigments!
These jewel tones are incredible! I did a skittle mani and they looked amazing! The color is so rich and beautiful. For me this is a winter or summer wear!