MOONCAT WAS MADE FOR THE OTHERS.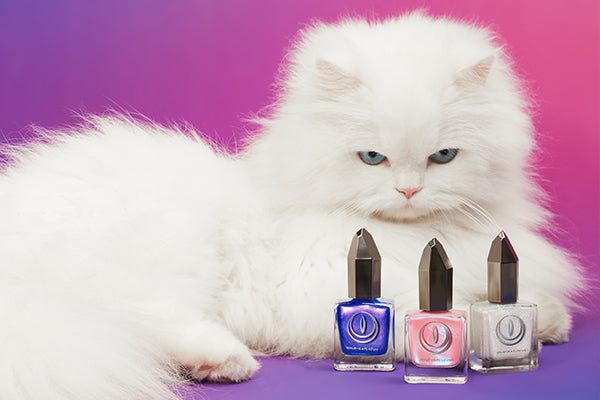 MORE THAN JUST CUTE AF
as seen on your tiktok for you page or getting lots of love in the press, our award-winning, out-of-this-world lacquers are actually pretty down-to-earth. every shade is: brought to you by our AAPI immigrant + woman-owned + operated team ✦ made in the usa with only the highest quality ingredients (+ a little bit of magic)  ✦ 10-free ✦ totally vegan + cruelty-free ✦ and helping cats IRL find their 4ever homes.
Shop Mooncat