STARS, THEY'RE JUST LIKE US.
it's only in the face of great darkness that we begin to see past their radiant outer beauty, and deep into their sharp little fckd up crevices.
and, boy, are they m e s s y…
fix your eyes upon five holographic glitter subjects as they give way to stellar truths previously unseen. gaze just beyond their sparkling chimeras and you'll see: that each seemingly brilliant beacon is no more than a massive fire in disguise. slowly and spectacularly burning out across the beautiful night sky.
the TOXIC STARDUST collection set includes five lacquers with micro holographic glitter: BLAME MY STAR SIGN, I'M A MF SUPERNOVA, GRAVITY, HOLD ME BACK, SUPERCLUSTERFCK, and KISS MY ASSTEROID.
application: used alone, this lacquer will have a textured finish when dry. we recommend topping it off with our SPEED DEMON TOP COAT for a silky smooth, long-lasting finish.
storage: think of mooncat nail lacquers like vampires: they feel most at home in cool, dark places. store them accordingly to keep them looking and applying their best. lacquer exposed to too much heat or sunlight may change in color or consistency over time...and just have generally bad vibes.
size: 12ml
MORE THAN JUST CUTE AF
highly pigmented, long lasting shades that're always made in the USA
totally vegan & cruelty free,
forever and always
colors like you've never seen before
Customer Reviews
Write a Review
Ask a Question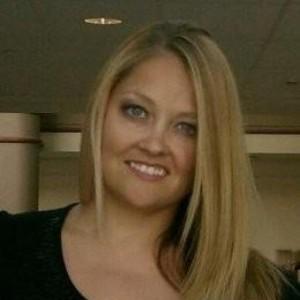 LB
06/16/2022
Lisa B.
I just love these
These polishes are always so beautiful. I love how much sparkle there is! My daughter loves them, too!
06/03/2022
charlotte v.

United States
Love this set!
My coworkers are all nail "dippers". I tried it and hated the heavy, acrylic feel they had. I've been so jealous of all the cool, glittery colors they can get - until now! This set gives me beautiful, sparkly options without the commitment of nail dip or the damage it can leave behind.
05/14/2022
Kimberly S.

United States
Toxic Stardust Love
The depth of color, shimmering shine, and shifting rainbow has me mesmerized with each nail polish I apply. I get lots of compliments too. People are as amazed, as I am, with how exciting these colors are.
05/11/2022
Melissa H.

United States
The best colors ever
They are so bright, colorful and amazing. I only needed one coat to achieve desired appearance!
05/11/2022
Julia J.

United States
Best Nail Polishes Ever.
I can't accurately describe just how beautiful these polishes are. I've been looking for nail polishes with the right "glitter" and I finally found it! It isn't just glitter, it is holographic and beautiful with the perfect shine! I was always self conscious of my very short nails but I have gotten so many compliments on the polish even though my nails are so short. The polish "I'm a MF Supernova" is my favorite but actually it is so hard to pick a favorite because all of them are gorgeous! Although in my experience the polishes can have the tendency to go on a bit thicker, I have learned patience is key to applying the polishes and if I do two lighter layers the polish will last a lot longer than one regular application, sometimes it lasts even for longer than a week! I pick at my nail polish so if it is too thick it will peel off in one layer, but when it's the right thickness with two thin layers typically it lasts a very long time! Regardless if it peels a bit, it is worth every bit of the price and I think MoonCat is the only nail polish I will be using now!