THE POWERFUL AND MYSTERIOUS ENERGY OF THE MOON HAS ALWAYS PULLED US IN.

this is our ODE TO LUNA. introducing a new collection of special effect lacquers, paying homage to the dark and daunting beauty of the moon. a series of compelling, entrancing finishes, each playing off of one other for endless enigmatic effects.
the ODE TO LUNA collection set includes SELENE, a shimmering magnetic lacquer, THE DARK SIDE, a black metallic lacquer with glints of silvery luminescence, APOLLO, a midnight blue magnetic lacquer, BLOOD MOON, a deep red linear holographic lacquer, and MOONDUST, a clear top coat filled with reflective, silver glitter.
✸
A GUIDE TO APPLYING
MAGNETIC LACQUERS
HOW-TO
1. always work one nail at a time. apply a full coat of magnetic lacquer and immediately hover your magnetic wand as close to the nail as possible. use the rectangular end to create a stripe effect or the round end for a more abstract result. hover your wand for at least 10-15 seconds.
*for the strongest effect, hover until the lacquer dries, for ~45-60 seconds.
2. repeat step one until your lacquer is opaque.
3. once your nails are dry, seal them one by one with SPEED DEMON TOP COAT. immediately hover your wand over your nail to prevent the magnetic pigments from spreading. keep hovering until your top coat is completely dry. this step is crucial for locking in a sharp final design. 

FOR FASTER APPLICATION: start with a coat of crème lacquer—use black lacquer for dark magnetics or any complementary opaque shade for light magnetics. doing so will create an opaque foundation and allow you to use fewer coats of magnetic lacquer per manicure.
Customer Reviews
Write a Review
Ask a Question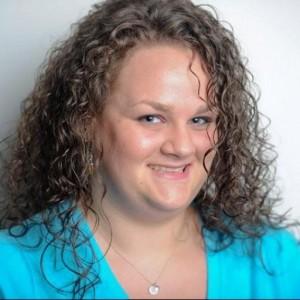 A
03/02/2022
Amelia

United States
Such a great collection!
I bought this for Blood Moon, but I'm here to rave about the magnetic polishes! I tried Apollo and was stunned at how easy this is. Can't wait to try the rest.
02/28/2022
Melodye

United States
LOVE THIS SET
This set was such a great start for Mooncat. I adored LLP and the rebranding has really been stellar. Selene is a GORGEOUS magnetic polish. They are all absolutely beautiful polishes.
02/17/2022
Anna D.

United States
In love
Absolutely in love with this set. I have been a loyal customer of live love polish I own 50 nail polishes so when they rebranded it was a no brained I would continue to be a loyal customer. This set is gorgeous I love every color. Smooth application salon quality. I will be purchasing more sets. Even though everyone says I have enough polish but really it's never enough
02/17/2022
Anna

United States
Love this polish
I was a huge fan of live love polish I have at least 50 bottles so when they rebranded I was still a loyal customer and I am not dissatisfied I love every one of these polishes they apply so smooth. Will be purchasing more sets.
02/09/2022
Katy

United States
It's all in the Moondust!!
This is an interesting collection, where all of the colors come out super dark; none are really as bright as pictured, and the holo glitter doesn't show that brightly itself... But the "Moondust" is a really unique addition that allows you to brighten up ANY colors in your palette with super fine micro glitter... It's a beautiful topcoat that makes this collection a lot more special!!