IS THIS REAL? OR JUST A SIMULATION?
we interrupt your regularly scheduled programming to invite you to choose your own destiny. five glistening NEW alternate realities stand before you. each engineered for optimum thrill. which path will you wander first? choose wisely.
the GLITCH IN THE MATRIX collection set includes five special effect lacquers: PWNED, a gunmetal linear holographic shade, ACCESS DENIED, a green shimmer with a black base, MALICIOUS, a black jelly lacquer with green, yellow, and orange flakies, STEALTH MODE, a black holographic glitter lacquer with purple undertones, and FIREWALL, a silver multichrome lacquer with an olive green shift.
Customer Reviews
Write a Review
Ask a Question
Best nail polish I've ever bought
I was a bit skeptical on the price- I mean it's an expensive nail polish - but man is it worth it. With the top and base coat it's damn near indestructible. Didn't have any chipping or anything for over a week. Love all the shades! I've found I definitely need 2-3 coats but the colors are just so worth it! I love all these dark metallic shades! I've worn 2/5 so far and can't wait to try the others!
08/10/2022
Kara

United States
Spectacular
I was so excited to get this set and it did not disappoint. The colors are unique and they really did last! Even with how much I use my hands for work. Definitely will be adding to my collection.
07/18/2022
Bryanna W.

United States
There should be a six stars option
Every single polish in this set is so gorgeous. The linear holo polish is so beautiful and has that rainbow we all love to see. Access denied goes on surprisingly black but it does not dim the shine of that emerald green at all. I can not get enough of malicious. Those color shifting flakies. Mmmmm so gorgeous! And I really love the jelly base. Firewall I was kind of whatever about until I put it on you can see that green shift in it and it is beautiful. It also applies so smooth and gives you that true chrome look. Stealth mode is a really pretty more chunky holo polish but it goes on smooth. It looks like purple or pink glitter in the bottle but when you apply it, it comes out much darker. I feel like this polish doesn't scream matrix to me but it is still a beautiful polish. I honestly don't know which one out of this collection I love more. They are all amazing. These were my first polishes I tried by mooncat and I am truly impressed. I don't usually leave reviews but I am currently wearing all the polishes and I can't stop staring at my nails. So naturally I order more of their polish.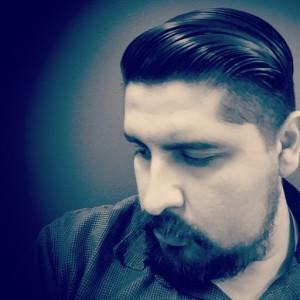 L
07/07/2022
Lara

United States
They know kung fu
These colors are amazing, as a life time fan of the Matrix Series and of the sisters that created the universe, this collection is right up my alley. Beautiful iridescence, a pallet that is both subtle but makes a statement. I would purchase them again and again.
07/03/2022
Britt

United States
Obsessed
I adore each color, malicious and access denied are the ones that really caught my eye, but I think firewall became my favorite.