T H E Y ' R E   H E R E ... AND THEY DON'T COME IN PEACE.

five unidentified flying lacquers have begun their turbulent descent into our galaxy. origins unknown. species unconfirmed. but undeniably waging a calculated threat against your current rotation of earthly nail delights. don't let the shifting charms of their shimmering multichrome guises fool you…these galactic invaders strictly mean war.

the BATTLE OF THE COSMOS collection set includes five multichrome lacquers: MORTALS BE WARNED, an indigo shade with a berry shift, TAKE ME TO YOUR LEADER, a lavender shade with an amber shift, ALIEN INVASION, an emerald shade with a gold shift, CYBORG, an ink blue shade with a scarlet shift, and GAMMA RAY BLASTER, a deep cobalt shade with an aqua shift.

Customer Reviews
Write a Review
Ask a Question
Love Love!
Everything mooncat!!!
09/23/2022
Kristina B.

United States
Amazing colors and long-lasting!
My polish has stayed on for so much longer than other brands! The colors are so freaking cool, definitely buying more soon!
08/12/2022
Julie P.

United States
Stellar nail polish
These are gorgeous! I really like them with a matte top coat - it gives a kind of "brushed metal" effect.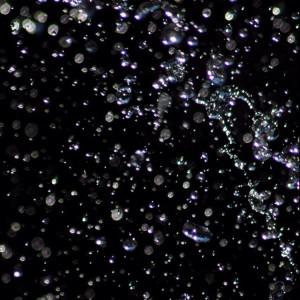 N
07/07/2022
Nidhi

United States
Beautiful Chromes
They are all gorgeous, I loved doing a skittle mani with them when I was simply just swatching them.
06/03/2022
Sahra W.

United States
Doesn't Disappoint
These are all gorgeous multichromes which look stunning on their own or over a colored base for a slightly different effect. It is a bit of a sheer formula so 3 coats are required for full color saturation but it dries quick and application is easy. Love these polishes and absolutely will buy future collections.