T H E Y ' R E   H E R E ... AND THEY DON'T COME IN PEACE.

five unidentified flying lacquers have begun their turbulent descent into our galaxy. origins unknown. species unconfirmed. but undeniably waging a calculated threat against your current rotation of earthly nail delights. don't let the shifting charms of their shimmering multichrome guises fool you…these galactic invaders strictly mean war.

the BATTLE OF THE COSMOS collection set includes five multichrome lacquers: MORTALS BE WARNED, an indigo shade with a berry shift, TAKE ME TO YOUR LEADER, a lavender shade with an amber shift, ALIEN INVASION, an emerald shade with a gold shift, CYBORG, an ink blue shade with a scarlet shift, and GAMMA RAY BLASTER, a deep cobalt shade with an aqua shift.

MORE THAN JUST CUTE AF
highly pigmented, long lasting shades that're always made in the USA
totally vegan & cruelty free,
forever and always
colors like you've never seen before
Customer Reviews
Write a Review
Ask a Question
Gorgeous multi-chromes
I can't pick a favourite in this collection! They're all incredibly beautiful and look amazing in different lights. Application was a dream, which isn't easy to achieve with multi-chrome polishes.
04/04/2022
Tamogene M.

United States
BATTLE OF COSMOS
I love This set! All the colors are vibrant and mesmerizing. I will only buy Mooncat because of their brilliant assortment. The Best Nail Polish EVER Bought.
01/21/2022
Joe

United States
More of a shimmer then a multichrome
I like the collection a lot, colors were amazing, very durable and long lasting. The only issue is they were really weak as a multichrome especially gamma ray blaster. I tried out every polish immediately as soon as I got the collection and all I really got color wise was the base color of the shimmer under the color of the jelly. My biggest preference with multichrome is the variety I get with just one polish and I didn't really get that with any of the polish in this collection. Still love them, they're beautiful colors, it was just a little of let down my first time wearing them.
01/13/2022
Michelle L.

United States
Great formula
All the colors are so stunning and shifty. They are all opaque in 2 coats!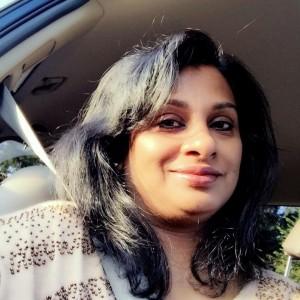 AS
01/07/2022
Ann S.

United States
Loved them
Purple is the favorite. When light hits the polish. The colors are phenomenal- love them